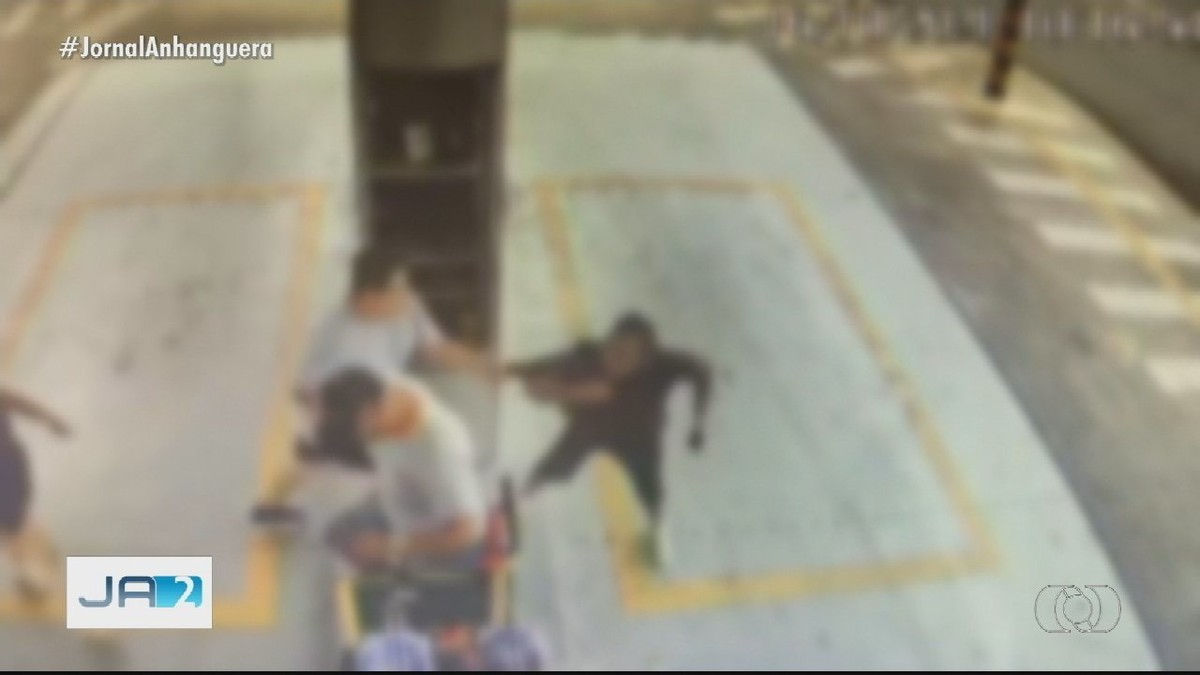 [ad_1]
In Guinea, a 68-year-old driver was beaten after arguing with a passenger for delaying boarding and then abandoning the race. A security camera at a gas station recording the attack on him and his wife (See above)
The confusion erupted on Saturday (16). Civil police said the passenger and her husband were arrested on suspicion of causing serious bodily harm to the driver.
Agent Eduardo Carrara reported that the woman's husband went to the scene to get satisfaction from the driver as a result of the discussion. The woman told police that she was upset with the driver during the altercation.
The names of the man and woman were not disclosed. Therefore, the G1 security officer could not be reached for comment.
Civil police said the driver was hospitalized with injuries such as lung perforation, head displacement, rib fracture and seizure.
The report emailed the driver's health status at 7:40 a.m. Sunday and he is expected to return.
Passenger kicks driver in the head in Goinia, Goiania, shows security photos – Photo: Reproduction / TV Anhangera
According to the police report, the woman called the driver to start the race at the petrol station. The two argued that it would take him a while to get to the venue and the man withdrew from the race.
The woman who went to the place to get satisfaction from the driver called her husband. Security camera footage showed the man on his cell phone when the passenger's husband came and knocked him down.
Police say the passenger's husband continues to assault the driver. Unconscious, the woman kicks the old man in the head.
The gas station employee tries to break the fight. The assailants saw the driver unconscious and tried to save the victim.
Security cameras record husband and wife attacking app driver in Goinia, Goiz – Photo: Backstage / TV Anhangura
See other news in the region g1 Goys.
Video: News from Great Guinea
[ad_2]
Source link