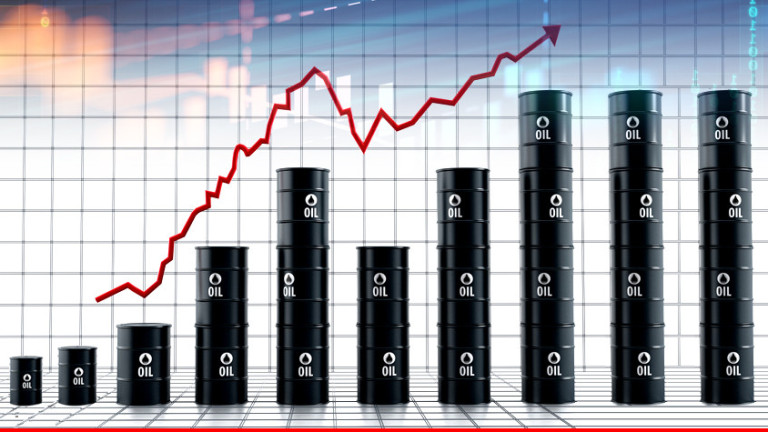 By mid-2017, oil prices are growing due to a combination of factors, including a strong growth in global demand, compliance with OPEC agreements, increased tensions in the Middle East, unplanned supply disturbances in Angola, steep decline in Venezuelan stocks and withdrawal of the US nuclear agreement with Iran, EC in a recent report.
Recently, Brent's prices reached $ 80 per barrel, with OPEC producers agreeing that they will not soon increase production speed, and serious weather conditions endanger production in the Gulf of Mexico. But at the same time, the United States still can not remove the oil crane when this global economy needs it.
Only Saudi Arabia, the United Arab Emirates, Kuwait (OPEC) and Russia currently have enough production capacity to compensate for the lack of long-term supply disruption. Issues about the sustainability of the US spy boom have also contributed to maintaining higher prices.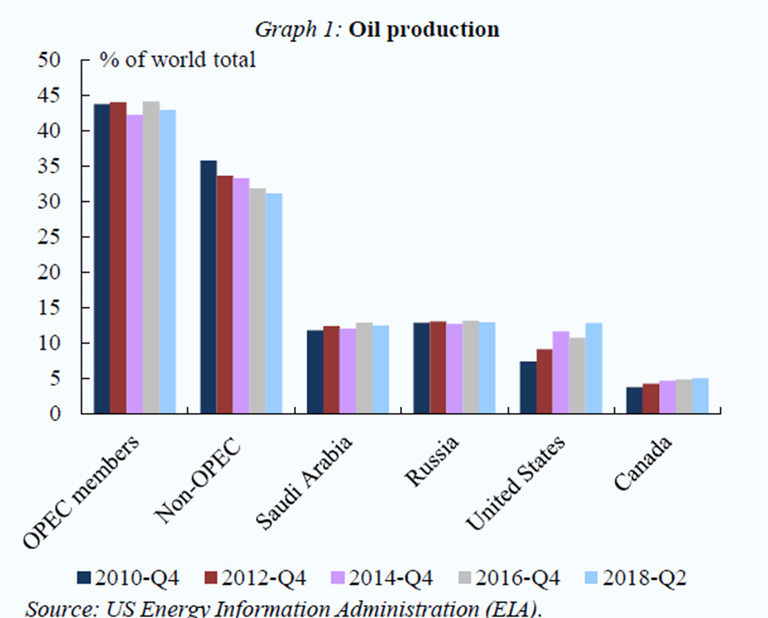 Oil price growth has also affected gas prices that have risen globally over the past six months. In Europe, however, the relationship between oil and gas prices drops due to significant oil price indexation and price hubs: the oil price index falls from 78% in 2005 to 28% in 2017
Who benefits and who loses higher oil prices?
Strong recovery of oil prices above $ 70 per barrel will bring the biggest benefit to traditional oil exporters, where high prices are associated with more export revenue and improved current fiscal and fiscal. High prices will also be supported by American sugar makers.
It is also expected that the impact of higher oil prices on the rest of the world (oil importers) will be negative. Generally, higher prices mean higher inflation, which reduces real disposable income for households and consumption, and generates higher production costs for energy-intensive sectors of the economy. The price impact also varies significantly depending on the energy efficiency of the economy.
In some vulnerable oil-importing countries, devaluation of the currency against the dollar strengthens and further increases its deficit. This is the case of India and South Africa and, to a certain extent, Indonesia and the Philippines.
Oil price forecasts
Slow down prices are expected to be silenced by growth in production in Canada and the United States and a more balanced demand for global economic growth slowdown.
Significant uncertainties and possible price fluctuations are related to the contraction of Iranian oil, the willingness and ability of Saudi Arabia to compensate for the volatility of Libyan and Venezuelan production, as well as the level of oil demand in the commercial war and the decline in emerging economies.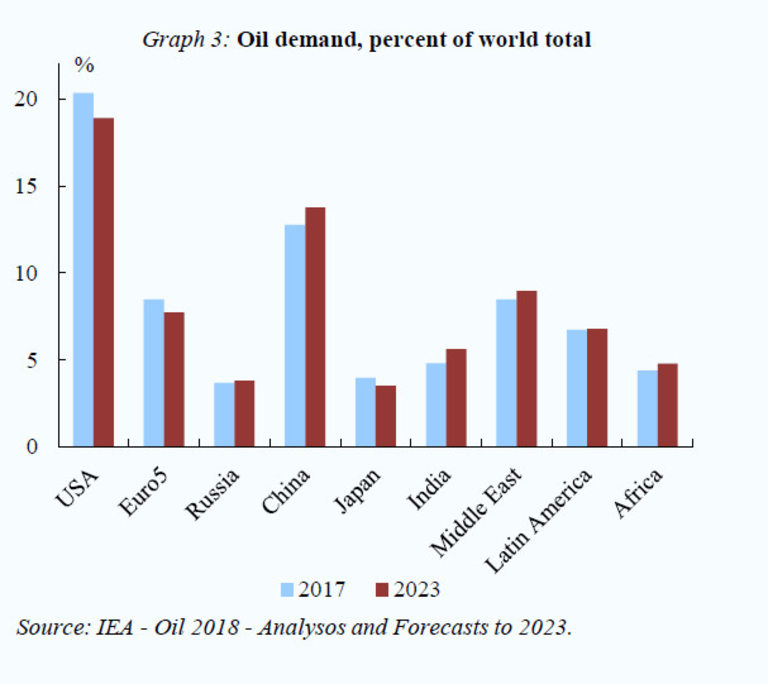 Influence on oil price growth in the eurozone
As a net importer of oil, the macroeconomic impact of high oil prices on the eurozone is negative. The cost of industrial branches using oil as raw material hovers and subsequent inflation will negatively affect consumers.
According to the European Commission calculations, a cumulative rise in fuel prices of 20% in Brent oil is expected, which will negatively affect about 0.1 percentage points of the eurozone's GDP in 2019 and 0.2 percentage points in 2020.