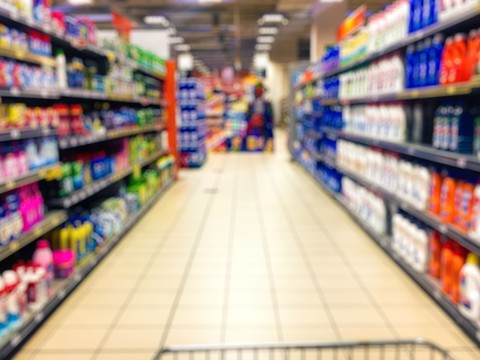 Seym yesterday adopted the Senate amendment to the Law on Founding on November 12, 2018. National holiday and the day of departure from work on the occasion of the 100th anniversary of the return of independence of the Republic of Poland. One of the amendments adopted abolishes Article 3 of the Law, which stipulates November 12, the rules for restricting trade on Sundays and holidays in institutions such as retailers, wholesalers or department stores. The law was also signed yesterday by the president.
Our recommendation: Great chaos around 12 November. The President's Court Order: Inform the Parties that the trials will be held … or not
– This means that the November Trade Act will be applied on November 12 with all its consequences. Employers, entrepreneurs and their families can stand behind the counter, and employees can not work – said Chief Inspector Wiesław Łyszczek. According to the Trade Restrictions Act on Sundays and Holidays, the store owner will be able to open it on Sunday, when the sale will be performed personally "on their behalf and for their account".
November 12: shopping malls or large stores will be closed
As emphasized Łyszczek, therefore, shopping centers or large stores will be closed. The law provides a list of inclusions including places where you can trade on vacation. It will be allowed, among others in bakeries, pastry shops, liquid gas stations, florists, souvenir shops, printing shops, public transport tickets, tobacco products, post offices. The store can also buy, including in sales outlets at railway stations, airports, free zones, public transport.
Trade ban. The Polish Chamber of Commerce Centers reacts
– The aforementioned standpoint may be in contravention of the provisions of the Act of 12 November 2018, but it should be borne in mind that the National Labor Inspectorate is responsible for monitoring compliance with and enforcing labor law, including compliance with the provisions of the Restrictive Law trade on Sunday – said General Director of the Polish Council of Trade Centers Radoslaw Knap.
– It should also indicate that, despite the lack of legal basis for the publication of such guidelines or guidelines by the National Labor Inspectorate, such practice has also been conducted in conjunction with the Trade Restrictions Act on Sundays – said Director PRCH.
– In view of the above, it seems legitimate to recommend, despite all the respect for the position of the National Labor Inspectorate, recognizing the need for the implementation of the provisions on trade restriction and trade-related trade-related provisions on Sundays and holidays on 12 November 2018, albeit unfortunately does not come from the provision Of the law, said Knap.
(PG)
Source link