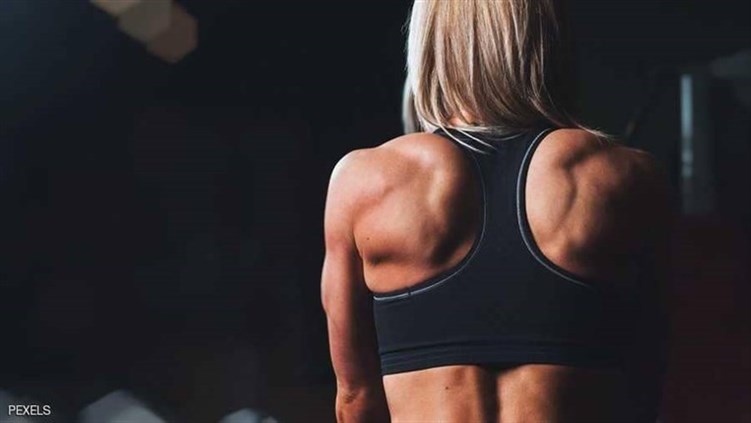 Not all small creatures living in the human body are causing the disease, but some of them are harmful, and some are harmless, according to a medical report.
Some types of creatures live either on the human body or inside it, and differ in their performance, said Web Medicine. The most important of them:
ears
They are small creatures that live in human hair and feed with the blood of the scalp. Generally, the ears are not considered serious, but cause itching, which is very contagious and usually affects children in the primary stages.
ringworm
Ringworm is a fungus that causes infection in different parts of your body. If the head is infected with a ring, it can cause hair loss in the form of a ring, but in the feet it causes what is known as an athletic leg.
hookworm
This worm can enter the skin, especially if walking is barefoot. The stomach lives in the gut, usually leaving the body itself, and is no longer serious.
Tapeworms
This is most common and educated among people, injuring people for contaminated meat. Infected eggs can be seen in the worm and its parts in their own waste.
Demodex
These parasites are tiny spiders living on the face surface and increasing their presence with age.
Giardia
Are small parasites that live in the gut and are transmitted to your body when you are swimming or drinking water from the lake or infected with food or people.
alreadyLoaded_facebookConnect = false;
$(window).load(function () {
//$(window).bind('mousemove' , function(){ // $(window).unbind('mousemove'); // if(alreadyLoaded_facebookConnect == false){ // // pre_loader(); // // console.log("test"); // } //});
if ($(window).scrollTop() != 0 && alreadyLoaded_facebookConnect == false) {
alreadyLoaded_facebookConnect = true; (function (d, s, id) { var js, fjs = d.getElementsByTagName(s)[0]; if (d.getElementById(id)) return; js = d.createElement(s); js.id = id; js.async = true; js._https = true; js.src = "http://connect.facebook.net/en_US/all.js#xfbml=1&appId=148379388602322"; fjs.parentNode.insertBefore(js, fjs); }(document, 'script', 'facebook-jssdk')); // pre_loader(); // $(window).unbind('mousemove'); // console.log(" loaded"); //setTimeout(function(){ // $('#boxTwitter').html("Tweets by @tayyar_org');
//}, 3000);
}
});
//$(window).bind( & # 39; scroll & # 39;);
$ (window) .scroll (function () {
if (alreadyLoaded_facebookConnect == false) {
alreadyLoaded_facebookConnect = true;
// $ (window) .unbind (& quot; & quot; & quot; & quot; & quot; & quot;);
// console.log ("scroll to load");
(function (d, s, id) {
var js, fjs = d.getElementsByTagName (s)[0];
if (d.getElementById (id)) returns;
js = d.createElement (i); js.id = id;
jsasync = true;
js_https = true;
js.src = "http://connect.facebook.net/en_US/all.js#xfbml=1&appId=148379388602322";
fjs.parentNode.insertPrije (js, fjs);
} (document, & # 39; script & # 39 ;, & # 39; facebook-jssdk & # 39;));
// pre_loader ();
// $ (window) .unbind (& mousemove & # 39;);
// setTimeout (function () {
// $ (& # boxTwitter & # 39;) .html ("Tweets by @tayyar_org');
//}, 3000);
var scriptTag = document.createElement ("script");
scriptTag.type = "text / javascript"
scriptTag.src = "http://www.tayyar.org/scripts/social.js";
scriptTag.async = true;
document.getElementsByTagName ("head")[0]. appendChild (scriptTag);
(function () {
$ .getScript ("http://www.tayyar.org/scripts/social.js", function () {});
});
}
});
//$(window).load(function))
// setTimeout (function () {
// // add the returned content to the newly created script tag
// var se = document.createElement (& # 39; script & # 39;);
// se.type = "text / javascript";
// //se.async = true;
// se.text = "setTimeout (function () {pre_loader ();}, 5000);";
// document.getElementsByTagName (& # 39; body & # 39;)[0].appendChild (se);
//}, 5000);
} //);