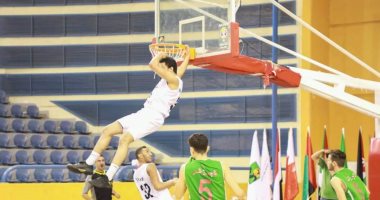 The National Basketball Team will meet today with his UAE counterpart in the second round of the 23rd Arabian Championship Championships, to be held at the Cairo Stadium and will continue until November 17th.
They will also meet in the same round of the Saudi team with their algerian counterpart today.
The national team won Algeria in the first round of the tournament, 62/69, in the presence of Ashraf Sobhija, Minister of Youth and Sports, who testified to the opening ceremony and the match.
The tournament includes five countries: United Arab Emirates, Saudi Arabia, Bahrain, Egypt and Algeria.
The Arab Basketball Championship will be held in preparation for the finals of African finals for the China 2020 World Cup and the finals will be held in Angola at the end of November to December 2.
Source link