Perhaps you have seen photos of a girl on a social network that has suffered severe consequences of neuronal extension of the eyelashes?
The photo caused a lot of web walls and certainly encouraged many girls and women to think about the benefits of the ease of eyelashes. We talked to a licensed eyelash extension instructor Nives Špehar, who explained the background to the case and talked about the problems and consequences of unprofessional implementation of the popular service.
In the market there are more and more lash extension providers offering services at a reasonable price, but without the appropriate expertise. Attractive offers can end up with serious consequences, and one of the extreme cases is a girl who has remained without her own eyelashes. With the examples and consequences of unprofessional implementations, Bella's owner by Nives and a certified eyelash extension instructor Nives Špehar, which has publicly revealed a lesser-known market where services are performed on a daily basis without the relevant knowledge of the bidders. The parties are often fooled by the fake names of performers, and the saved money does not surpass the consequences of bad work. And this is not the case. Invited reading …
Nives, how to estimate the damage caused by the photographs?
A slave girl. I do not know if she ever has more eyelashes. In addition to the incorrect application, obvious eye hygiene is bad, and will also warn you of incorrect removal! For example, there are solvents to dissolve the adhesive and remove eyelashes without unnecessary damage. In this case, it seems as though the eyelashes are flabby.
Personal archive
Nives Špehar, an eyelash extension instructor.
What can lead to such terrible consequences?
In this particular case, they are cluster clusters often used by visualizers to highlight a certain part of the eye. Sell ​​in every well-stocked pharmacy so girls can put them in peace. They must be removed after the event for which they are installed because such a layer is glued to more natural eyelashes and should not be left on them.
An example is, therefore, a public error …
In this case, it is not a classic extension of the eyelids, nor the enlargement of the eyelash volume, as we do in the salons and where one extension (classic or volume) is glued to exactly one natural eyelash! Over the centuries individual bouquets were glued to each other, so imitated the so-called. strip eyelashes – eyelashes on the ribbon (also for single use). Obviously, the bouquets were glued several times because the amount of glue was enormous. The quality of the adhesive can also be examined if its ingredients are safe for use in the eyes. In any case, lashes have been removed incorrectly and unprofessionally.
Eyelash care is important, but the girl does not seem to care for the latter. Can poor hygiene have a health effect?
In the photos you can see the lump surrounding the eyelashes. From this I conclude that there is a bacterial infection, blepharitis. Acute blepharitis is a result of poor hygiene, and causes Demodex mucus. This protein is nourished with dead skin particles, with tin that is excreted by our skin, and together with other impurities, this is an excellent environment for its excessive production. Demodex damages hair circulation, so hair stops. Unbound blepharitis leads to alopecia – it may be temporary, it may be final. Depending on how the hair follicle is hit. To prevent such infection, lashes should be washed daily with a detergent intended for the care of eyelashes and lids. Only the lack of knowledgeable stylist tells her client that she has no eyes!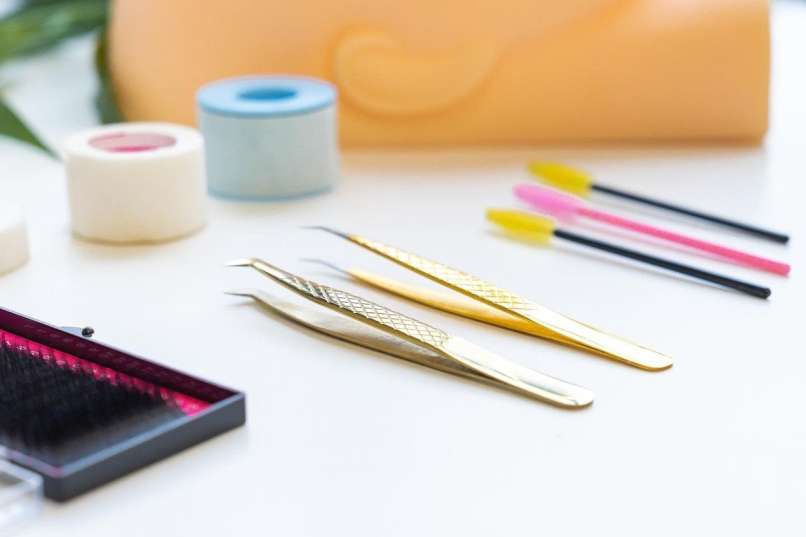 Profimedia
Some eyewear extension providers are trained in the video guide website.
Will you say that such cases are rare or if you encounter improperly applied eyelash extensions?
Thanks to God, examples like ours in the picture are rare. There are, however, many, too many unedited eyelash applications. Absolutely there is more than professional! Even coming from the cordon of people who teach the lash extension! In this area we need to do something because the current course can be run by anyone, and there are many girls who do not work with the appropriate diploma. Some of them sometimes proudly say: "What do they need to go to the eyelash extension if they learn from YouTube footage?"
What are the consequences of inadequate eyelashes?
We work with hazardous substances and objects to damage the mucous membranes and skin, and with unprofessional use, we can cause trace alopecia. Inadequate customer hygiene can lead to bacterial infection, blepharitis.
Most of the damage is caused by improper isolation of the natural eyelash. Apply EN extension to every natural eyelash. Micro-surgical precision is needed, no hustle and surface space! Otherwise, we hold a few eyelashes, which prevents normal growth. This is why the hairstyle is under stress because of the tension between the eyelashes and the extension cables. If the condition is not treated, it leads to alopecia pulling. You will probably find it easier to understand the comparison with a full eyebrow.
Profimedia
Most of the damage is caused by improper isolation of the natural eyelash.
Damage can also damage the patches. It is important that skin and lower eyelid patches are properly installed and that the client does not speak during treatment. During speech, the muscles of the face move with which protective patches are pushed into the eyes, which can damage the cornea. Such damage is seen as a reddish eye in the lower part of the eye. During speaking, we also open our eyes slightly, and since the paw adhesive, the pair easily enters the eyes and burns the mucous membrane, there is chemical burn.
Often, inadequate products, such as, for example, glue with unreliable ingredients, and I have heard cases (in Slovenia!) When girls use nail adhesive at work!
How do we know that the service is properly made?
You do not feel the weight of elongated eyelashes, there is nothing you can do, no eyes in the eye, or you have a reduced visual field due to excessive weight! You should know that in practice, the lashes of up to 11 mm in length are solved, which is the same limit that does not change the face. If you want to wear eyelashes safely, without interruption for months and years, ask for a prolongation of up to 2 mm and ensure proper eye hygiene.
What would you advise girls, women who flirt with the idea of ​​enriching their eyelashes? What should you pay attention to when choosing among many offers so that their choice is safe and the service is professionally performed?
Usually, we fall in love with the eyebrows first. When we see something I like, we would have. It is always a good idea to check if there is a stylist diploma for enlarging the eyelashes. Every stylist who regularly trains shares such achievements on their social channels, but you can also ask about it. Then check with which products it works. Do you use a glue that is safe to extend the eyelashes? You can always ask if the MSDS Glue is a Material Safety Sheet. A designer who buys trusted sellers will have such a document.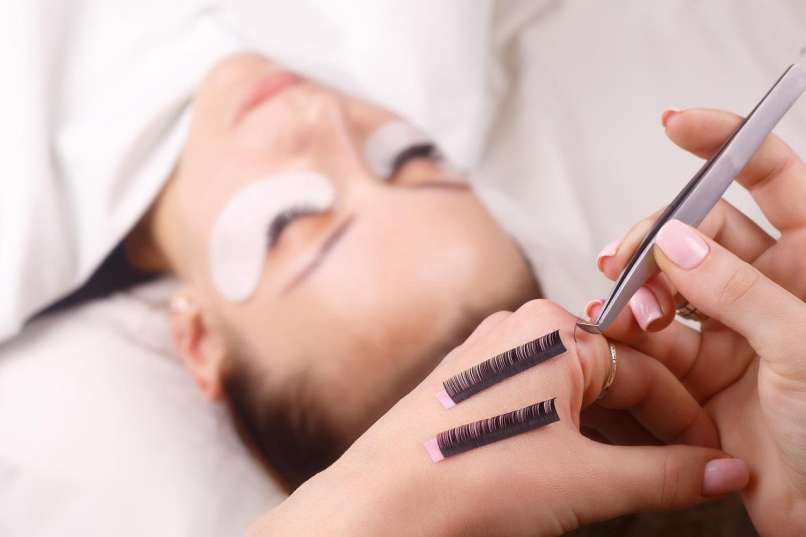 Profimedia
It's good to know who you can trust.
As we have learned, there are stylists who are attributed to professional titles among service providers, which leads users to believe they are in good hands. Recently, as in previous years, a sales competition for lashes was held in Ljubljana, where girls from all over Europe participated. Several Slovenian designers have earned the award for their excellent performance. Exposing the names …

The awards at the Lash Pro competition between 2015 and 2018 were:
Inna Magdenko
Ina Mandl
Carmen Farkas
Nives Špehar
Nina Likozar
Nina Centrih
Polonca Stušek
Suzana Gavez
Tanja Uranjek
Tyasha Fonda
Tjaša Križnar