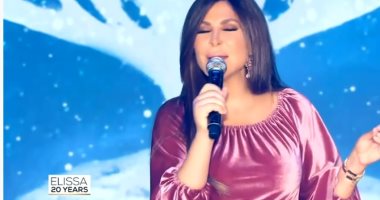 Lebanese star Eliza tweeted on her official Twitter account that she was leaving the WhatsApp and looking for an alternative after the controversy surrounding it, forcing users to agree to new terms of use that would allow them to share more data. "I think I'm leaving WhatsApp and switching to another app.

Eliza on Twitter
Ahlam, the artist, commented on the suspension of his WhatsApp account following the new terms of use that infringe on privacy, and Ahlam asked her followers on her Twitter account, "Who among you would like to delete WhatsApp?"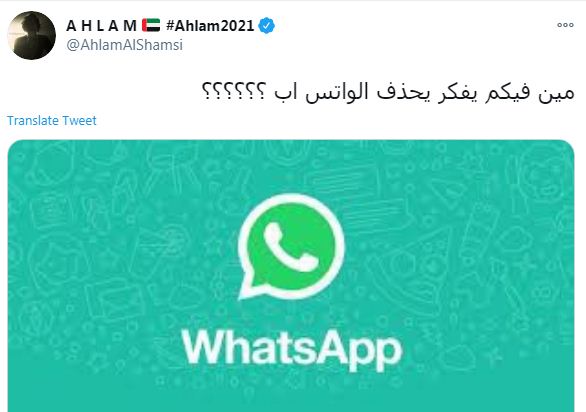 Ahlam on Twitter
The WhatsApp app faces a lot of criticism for forcing users to agree to the new terms of use, to prevent users from sharing more data with the app's "Facebook" or refusing to agree to the new terms and use of their accounts from February 8.
But the strange thing about this policy is that it is a lates loan that infringes on the privacy of users' data – it only applies to certain countries, but not to Britain and the European Union.
The updated version of the new policy does not appear in the European version of the document, as Facebook has previously confirmed that these rules do not apply to the European Union, the European Economic Area or the United Kingdom. BBC A company spokesman said: "To avoid any doubt, WhatsApp is not sharing WhatsApp user data with Facebook for the European region. It is still using these products on Facebook to promote its products or ads."
Information requested by the user includes "phone number, mobile information, user's Internet Protocol address and other information".Gadgets nowTechnology, messages will remain on WhatsApp, which means that messages and conversations will remain secure. When it comes to data from WhatsApp, we can see that it collects data about devices and their components. Internet connection signal strength, application version, browser, telephone network and phone number, network information including network operator and Internet service provider.
Source link