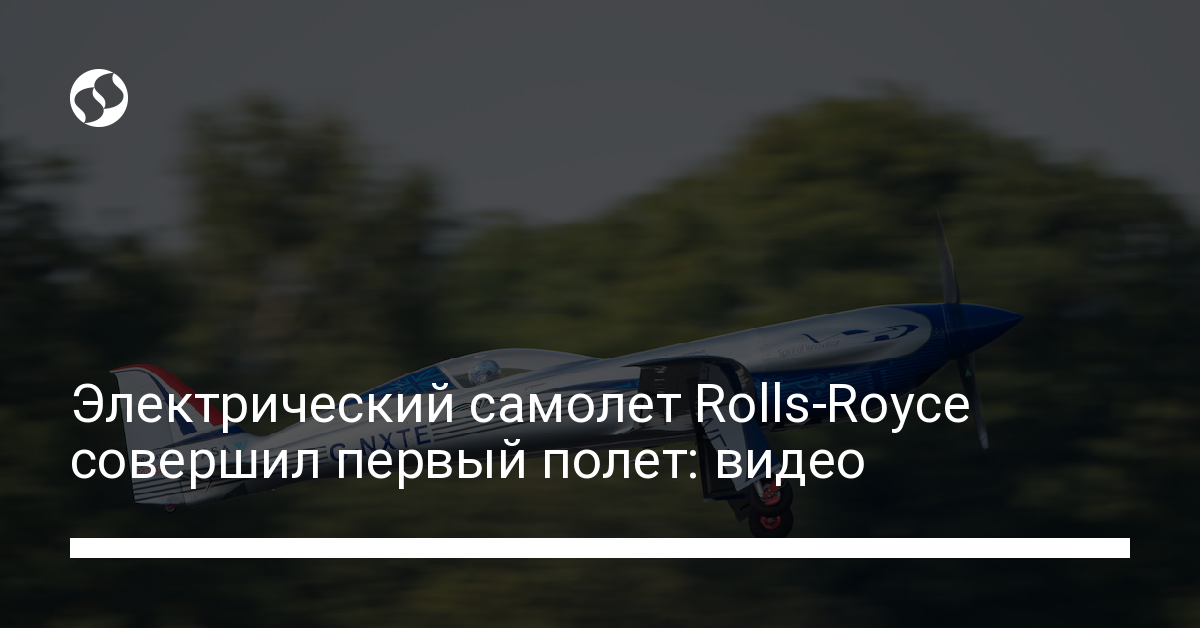 [ad_1]
The Spirit of Innovation electric aircraft has passed its first flight test. Rolls-Royce Press Service reports.
Follow us on Telegram: Proven facts, important only
The Spirit of Innovation is being developed by Rolls-Royce Engineers and the ACCEL (Flight Electrification Acceleration) project team.
The plane took off across the United Kingdom on September 15 – from the British Defense Ministry's checkpoint at Boscombe Down.
The Spirit of Innovation lasted about 15 minutes.
Rolls-Royce said the first flight began a rigorous flight test, during which time the company's engineers were collecting information on battery performance and the engine system.
The engine power of the aircraft is 400 kW (about 544 horsepower).
The company plans that the Spirit of Innovation will be able to reach speeds of up to 480 kilometers per hour.
Rolls-Royce and aircraft designer Technon, which expects to be ready for commercial operations by 2026, are working with Widarsi, Scandinavia's largest regional airline, to develop all electric passenger aircraft for domestic flights.
On September 13, the Futuricum electric truck set a world milestone – 1099 kilometers without recharging.
See also: Apple co-founder Wozniak creates space company: Video
Natalia Medvedeva
If you see a spelling error, select it with the mouse and press Ctrl + Enter.


[ad_2]
Source link