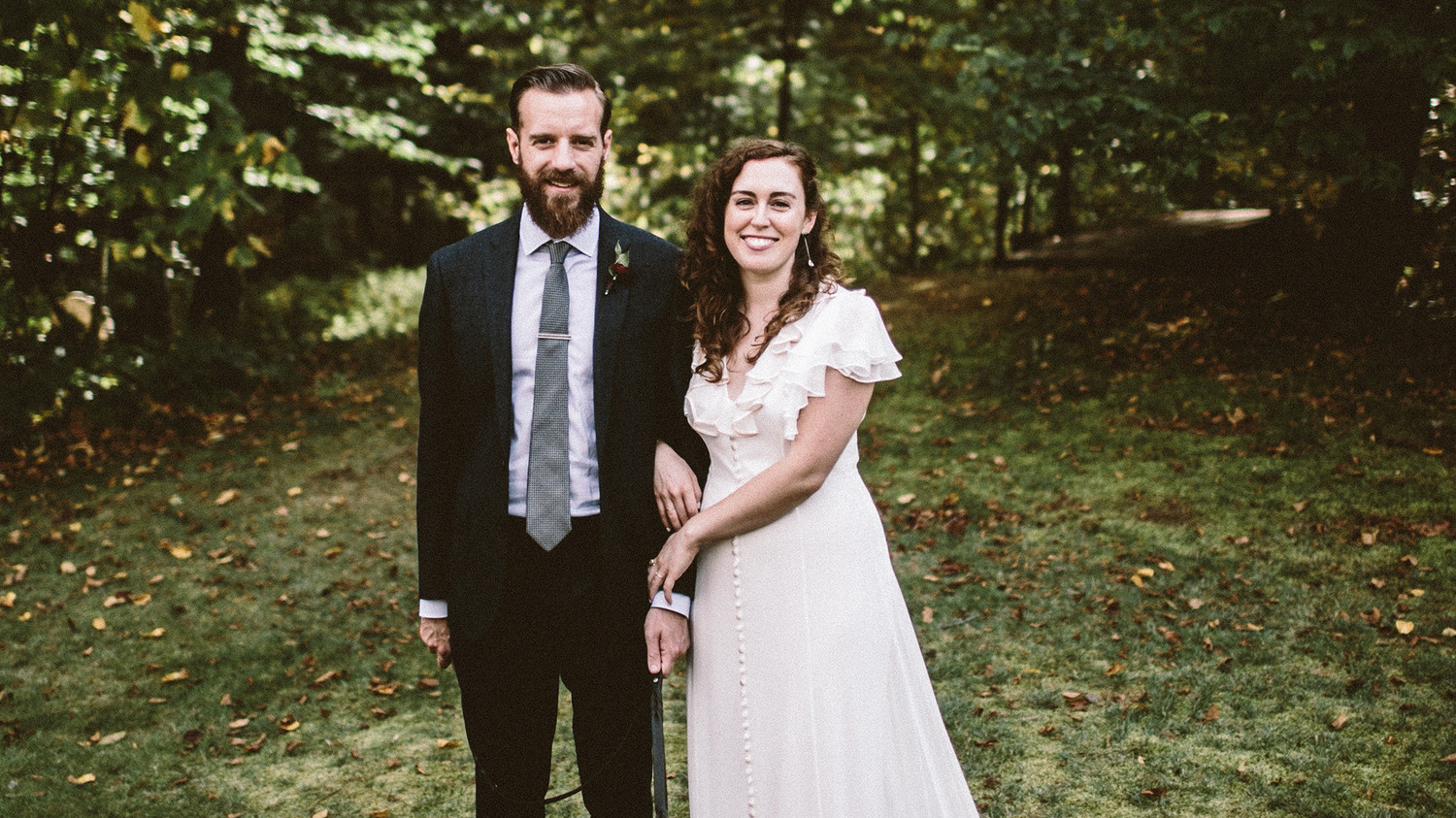 The love story of Angie and Reed begins as do many modern novels: with an online dating platform. They started their first date in 2013 and then started spending most of their free time together. Within a few months, Amy moved into Reed's apartment. Two years later, Angie (who works publicly in a book publisher) and Reed (designer and director of a design studio) left their home in Brooklyn for a holiday in Greece. Somehow they managed to find a place in Santorini away from the crowd and looking out over the water. That's when Reed asked the question. And after Angie accepted her proposal and they took time to have fun at the time, they came back from their place and ran into a honeymoon couple. The couple had spotted the engagement in action and took a picture, which they later sent to Angie and Reed. "It was a very special and fun moment, as Reed is not the type to make a proposal and have a photographer waiting to capture the moment," says Angie. "I love being captured anyway, it's nice to have a picture of ourselves engaged, with nothing but the Aegean behind us."
After two more years, they headed to another destination to get married. The couple chose the Catskills area of ​​New York, seeing that they visited together during their relationship. The Foxfire Mountain House was a charming setting for their intimate autumn wedding on October 7, 2017, which had just 78 guests.
For the design and style of the day, they made decisions organically and were influenced by their tastes, the season and their budget. Since their location did not require much enthusiasm, they did the DIY route with most of the furniture and made the weekend to get married and spend as much time as possible with their loved ones.
Source link