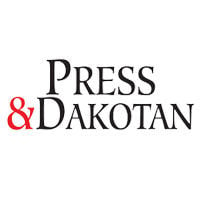 Dive In Yankton Committee
During our Radiothon, Thursday, September 6th, with your help, Dive In Yankton raised over $ 120,000 and now we have eclipsed $ 730,000 in commitments for a new aquatic facility.
But we have not finished yet and we encourage you to continue sending your commitments.
We are both humiliated and proud of how our community has mobilized behind this project and is working on unison to take it beyond the finish line. This is truly a monumental time for our community. With so many individuals and groups trying to make Yankton a better place to live, do business, work and recreate, we're definitely making an impact on Yankton's future.
Special thanks go to all our sponsors and media donors who have made Radiothon a huge success! A new aquatic structure is at your fingertips and we could not do it without community support!
We also invite you to join Dive In Yankton on Monday, September 24th at the Yankton City Commission meeting starting at 7pm. at the CMTEA (RTEC) Building, 1200 West 21st St. We will transform our conceptual proposal to the City Commission. Please participate in this meeting and show your support for a new aquatic facility. This is one of the last steps towards our final goal of a new aquatic structure.
Yankton … It's time to dive!
Source link