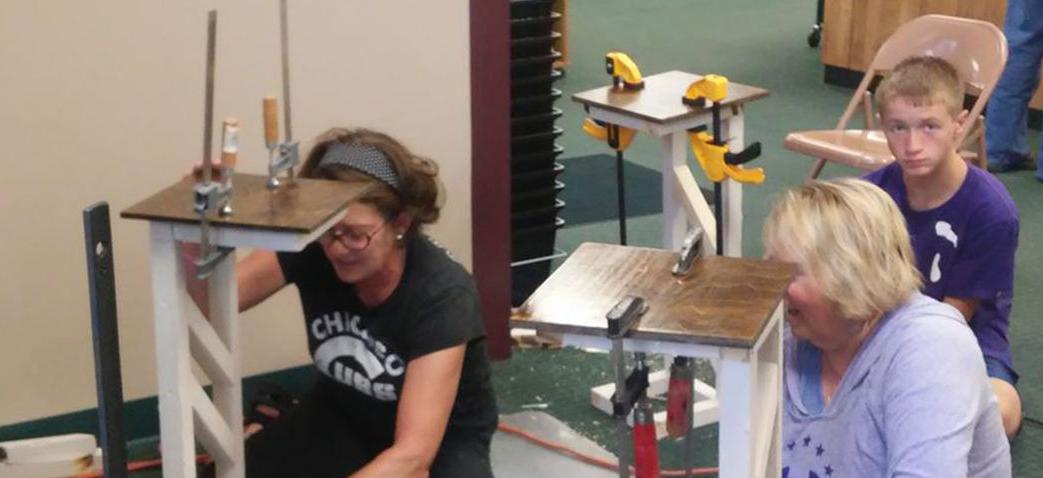 Milford Memorial Library to host Adult Craft Series
It's time to become smart.
The Milford Memorial Library will once again host an event in its Adult Craft series on Wednesday 19 September from 5:30 am to 5:30 pm.
In recent years, the Milford Memorial Library has hosted a night of crafts once a month in which it has faced a series of arts and crafts projects.
"We've been doing it for a while now on the third Wednesday of each month, we've just created a number of interesting craft ideas for adults," said Gillian Anderson, director of the Milford Memorial Library. "At the beginning we alternated who would lead the trade between me and the previous director, but now it's just me doing the job".
To decide which artistic projects to tackle, take input from the community and watch what is popular on Pinterest or Etsy.
"In the past we made Christmas cards, ribbon garlands, do-it-yourself warmers, molding, loom weaving – and we even cooked at the start, we made jewelry and a month we created a table," said Anderson . "It's fun for me because it's a secondary thing I like to do anyway: I always created jewelry, but I also like learning how to do other jobs like when we made the table." I learned to work with electrical instruments and it was fun to challenge myself to learn new things. "
This upcoming event in the series will focus on learning how to make a rug using a variety of pom poms.
"Basically, we're making a bath mat by doing pom pom out of yarn and then bringing the ponchos together to make a bath mat.It's a fun but rather simple trade, so anyone could try and try it," Anderson said.
The charge for this event is only $ 2 and is what it is most often, but sometimes the charge may be higher for larger and more expensive projects.
You may have thought that after a few years, they might be short of ideas for crafts, but Anderson says they always come up with new fun ideas and will continue to host the Adult Craft series until people are interested in coming.
"Initially we started the series because we wanted to offer something for adults in the area and most of our programming is focused on children," Anderson said. We would probably have stopped if we lost interest, but we continue to have people coming to events that really appreciate it. "
While Anderson can teach lessons, he always likes to learn what others bring to the table about that particular profession.
"I like it when people come to do the program and see how they cope with the different abilities we are doing, some of them become super creative," Anderson said.
"I like to push myself to try new jobs and this gives me the opportunity to try something every month that I might not have otherwise."
Source link